Maybelline Color Sensational Loaded Bolds Matte Lipstick ‰ÛÒ 825 Blackest Berry [#BreakTheMold]
WHAT IT IS:
Color Sensational® Loaded Bolds Lipstick is Maybelline's bold creamy matte lip color available in a collection of full-spectrum shades from jet black to bright white.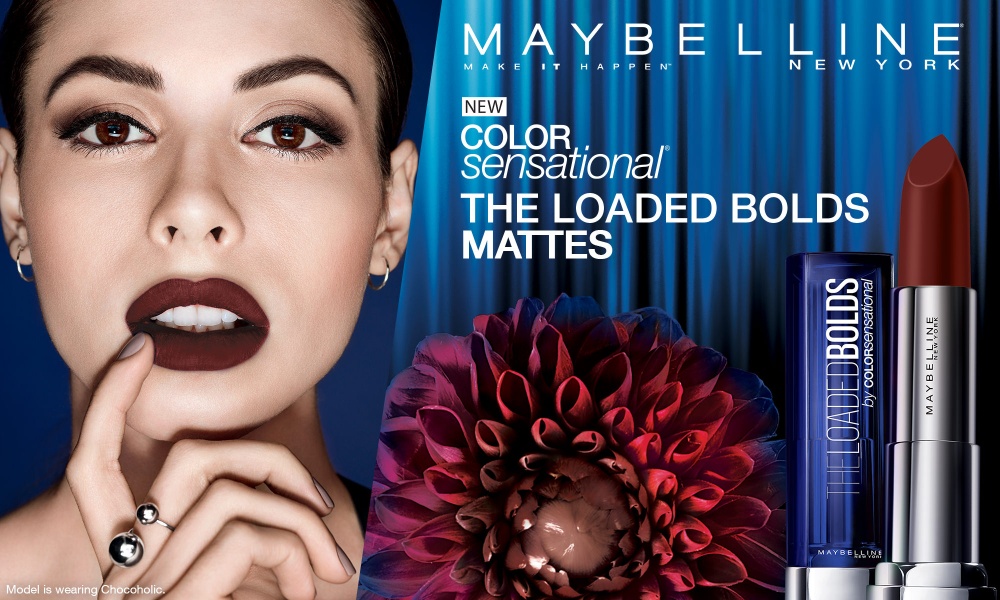 WHY YOU'LL LOVE IT:
Hypercolor pigments and an opaque, creamy clay base deliver onestroke intensity. Sumptuous honey nectar leaves a creamy matte finish. Maybelline's Color Sensational The Loaded Bolds is available in a range of pigment-loaded shades from deep plums and electric blues to vibrant reds and bold browns.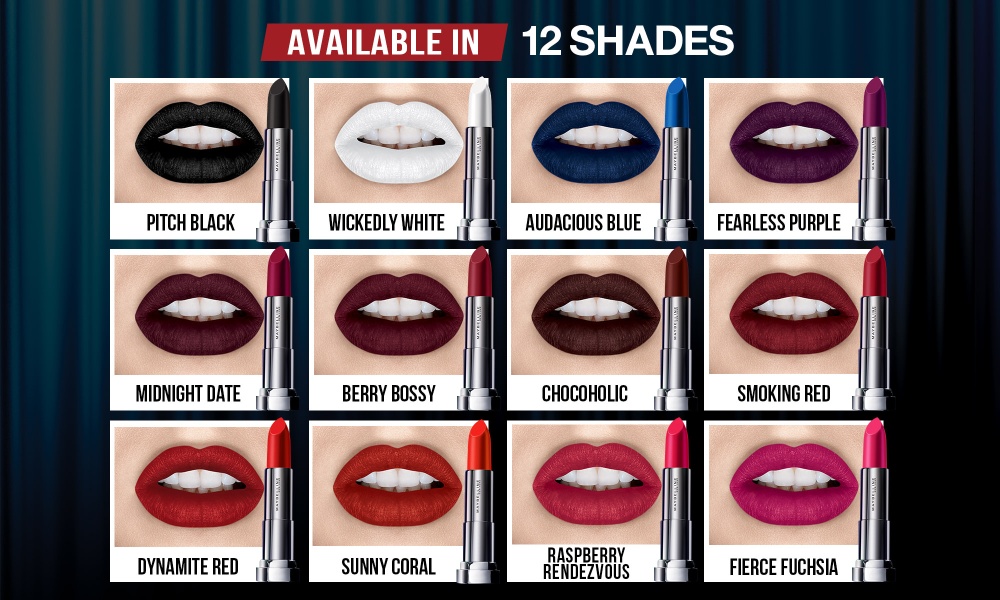 HOW TO USE:
STEP 1. Apply starting in the center of your upper lip. 
STEP 2. Work from the center to the outer edges, and then follow the contours of your mouth. 
STEP 3. Glide the lipstick across the entire bottom lip.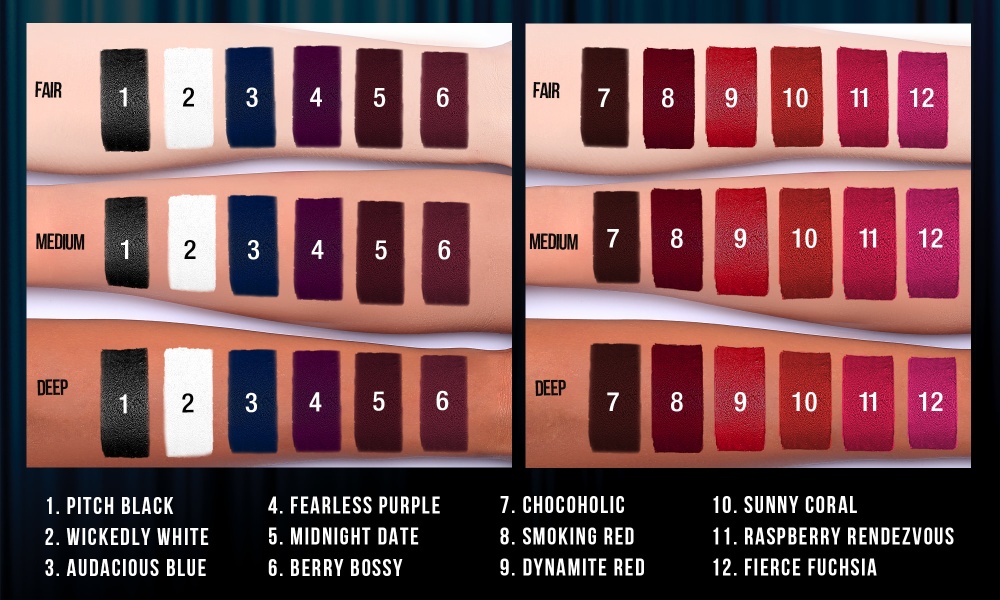 Sorry, currently out of stock